God is good all the time, and all the time God is good.

Dear Holy Trinity Family,

"Hear me, all of you, and understand. Nothing that enters outside can defile that person; but the things that come out from within are what defile." Jesus rebukes the Pharisees and scribes who is very much the focus of the tradition. The Pharisees and scribes were accusing Jesus' disciples of never washing their hands before eating. He called them hypocrites. Jesus does not hate them but dislike their attitudes. They are people who care about what people would say and always wanting to get praise and recognition for all they do. It is for show and not for real serving and loving people.
Saint Teresa of Avila says, "Within you dwells your God. Enter within, look at him, talk to him, listen to him, and stay with him in your heart." God wants us to present to him all our actions and our words spoken from our hearts. He wants us to do things with the sincerity of our heart. Love should be the reason and our motivations for doing things. He doesn't want people who is after their personal glory and honor. If we really love the Lord, be humble. Always point your finger not to your greatness but to God's glory. As St. Therese says, "let us spend our heavens by doing good things on earth. This is the purpose of our life to give witness for the greater glory of God."

In Christ and Mary,

Fr. Rey Manahan
Mass Times
Sunday: 8:00 am and 10:00 am (english) , 12:00 pm (Spanish)

Saturday Vigil: 5:00 pm (english) and 7:00pm (spanish)

Monday - Friday: 8:00 am (Daily)

First Saturday Devotion - 1st Saturday each month: 7:00am
Office Hours
Monday - Friday: 8:30 am - 5:00 pm (Closed for Lunch 12:30 pm - 1:30 pm)

Sunday: 8:30 am - 12:00 pm

Closed Wednesdays and Saturdays
Confessions
Saturday: 3:30 - 4:30 PM (or by appointment)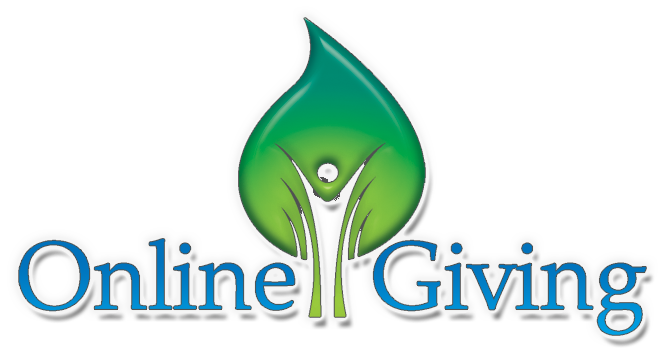 Sign up today!
It benefits you and the parish.
Click the Online Giving logo for credit card payments.
Click below to set up electronic fund transfer.
Did you know...
...you can support Holy Trinity Parish every time you make a purchase on Amazon? AmazonSmile will donate 0.5% of all eligible purchases to your favorite charity when you shop.
AmazonSmile has the exact same low prices, vast selection and convenient shopping as the Amazon you know.
Click the logo above to get to smile.amazon.com. Under "Your Account" click on "Amazon Smile". Add or change your favorite charity to - Pastor of Holy Trinity Catholic Parish in El Cajon California.
When you make your future Amazon purchases, just make sure you are signed in to smile.amazon.com. Thanks for your support!!
Parish Staff & Coordinators
Today's Reading
10/28/21 1:28 am
Saints Simon and Jude, ApostlesFirst readingEphesians 2:19-22In Christ you are no longer aliens, but citizens like us
You are no longer aliens or foreign visitors: you are citizens like all the saints, and part of God's household. You are part of a building that has the apostles and prophets for its foundations, and Christ Jesus himself for its main cornerstone. As every structure is aligned on him, all grow into one holy temple in the Lord; and you too, in him, are being built into a house where God lives, in the Spirit.
Read More