God is good all the time, and all the time God is good.

Dear Holy Trinity Family,

Holy Week is here, and we begin with celebrating Palm Sunday wherein we commemorate the triumphant entry of Jesus in Jerusalem. Jubilation and warm welcome had been given to Jesus their king. People were praising Jesus. Then after sometime, this same people were crying out to crucify Jesus. We heard the proclamation of the passion of Christ in our gospel reading. Different characters were mentioned. And Jesus was betrayed and denied by his own disciples. Death on the cross was the price for all of Jesus' kindness and love he showed to them. For this reason we called it Holy Week because we recognized Jesus offering of his life for our salvation.
It's been a year now that we have come across this new stations of the cross which the world has been affected. People have been wondering when this pandemic will end. We struggle socially, mentally, psychologically and spiritually. Our faith have been shaken. But thanks be to God, that we in our community at Holy Trinity had learned to hold each other's hand. We helped out to carry's each ones cross. And we all pray and shown expectant faith that we're not alone on this journey. Because we fix our eyes of faith to the cross of Christ which is there in the middle of our church. My dear disciples of Christ let us walk and talk with Christ during this Holy Week. And not to forget about that the stations of the cross never end to Jesus' death but it continued to his resurrection and ascension. May the cross of Christ bring us strength to overcome fear but instead give us hope that together with Christ we are able to overcome our own crosses in life. Jesus I trust in you.

In Christ and Mary,

Fr. Rey Manahan
Holy Week
Thursday, April 1st-Holy Thursday
7:00 PM Bilingual Mass (School grounds)
8-10:00 PM Adoration of the Blessed Sacrament (Main Hall)

Friday, April 2nd-Good Friday
1:00 PM Stations of the Cross (English)
3:00 PM Liturgy of the Passion & Veneration of the Cross (School grounds)
5:00 PM Stations of the Cross (Spanish) Vía Crucis
7:00 PM Liturgia de la Pasion y Veneración de la Cruz
(School grounds)

Saturday, April 3rd-Holy Saturday
8:00 PM Bilingual Mass (School grounds)

Sunday, April 4th-Easter Sunday
8:00 AM Mass (School grounds)
10:00 AM Mass (School grounds)
12:00 PM Spanish Mass (School grounds)
Mass Times
Sunday: 8:00 am and 10:00 am (english) , 12:00 pm (Spanish)

Saturday Vigil: 5:00 pm (english) and 7:00pm (spanish)

Monday - Friday: 8:00 am (Daily)
Confessions
Saturday: 3:30 - 4:30 PM (or by appointment)
Office Hours
Monday - Friday: 8:30 am - 5:00 pm (Closed for Lunch 12:30 pm - 1:30 pm)

Sunday: 8:30 am - 12:00 pm

Closed Wednesdays and Saturdays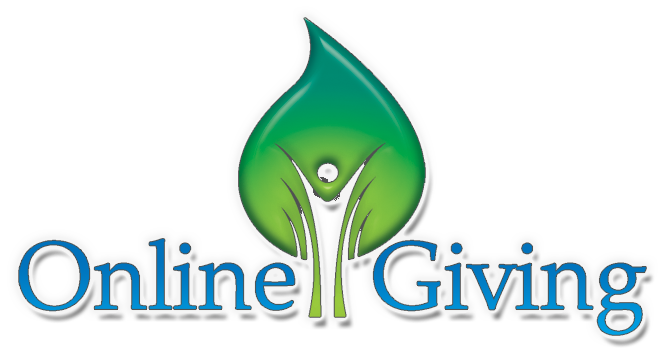 Sign up today!
It benefits you and the parish.
Click the Online Giving logo for more information.
Parish Staff & Coordinators
Today's Reading
04/15/21 5:00 pm
Friday of the 2nd week of EastertideFirst readingActs 5:34-42They were glad to have had the honour of suffering humiliation for the sake of the name
One member of the Sanhedrin, a Pharisee called Gamaliel, who was a doctor of the Law and respected by the whole people, stood up and asked to have the apostles taken outside for a time. Then he addressed the Sanhedrin, 'Men of Israel, be careful how you deal with these people. There was Theudas who became notorious not so long ago. He claimed to be someone important, and he even collected about four hundred followers; but when he was killed, all his followers scattered and that was the end of them. And then there was Judas the Galilean, at the time of the census, who attracted crowds of supporters; but he got killed too, and all his followers dispersed. What I suggest, therefore, is that you leave these men alone and let them go. If this enterprise, this movement of theirs, is of human origin it will break up of its own accord; but if it does in fact come from God you will not only be unable to destroy them, but you might find yourselves fighting against God.'His advice was accepted; and they had the apostles called in, gave orders for them to be flogged, warned them not to speak in the name of Jesus and released them. And so they left the presence of the Sanhedrin glad to have had the honour of suffering humiliation for the sake of the name.They preached every day both in the Temple and in private houses, and their proclamation of the Good News of Christ Jesus was never interrupted.
Read More