God is good all the time, and all the time God is good.
Dear Holy Trinity Family,
"My ways are not your ways, and my thoughts are not your thoughts." These words have been mentioned in our first reading. And that is really very true. Listen carefully to the gospel reading today about the landowner who sent laborers to his vineyard. He called his laborers in different times. But he made an agreement to the first one he called with a certain wage for the day. And this same wage has been given as well to the very last laborer he sent to his vineyard who just work for an hour. With this regard, he got complaints from those who started to work earlier. He emphasized to them that he has the right to whatever he would like to do with his resources.
Yes, in the normal way, it looks like very unfair to those first ones who work the whole day and are never given a special consideration. This is unfair labor practice. This is in the worldly context. But this gospel is trying to point out that when God the landowner called us to work in his vineyard, this should not be equate with how much time did you rendered.
It is the quality of heart that you showed. Thus he says , "the first will be the last and the last will be the first." With God, there's no lesser and no greater among us. He treats us equally, as God's children. And so we should not boast of who we are and what we are. But instead, whatever we have in this life should lead us to glorify the Lord. God is so generous, and we should reciprocate this with kindness. We should treat people around us goodness.
The more that we've been blessed the more that we need to be humble. May this message of our gospel this Sunday teach us become humble servants of God . And teach us to be grateful to God's goodness . Jesus I trust in you .
In Christ and Mary,
Fr. Rey Manahan
English Religious Education Grades 2-6
In compliance with the Diocese of San Diego, the County of San Diego and the CDC, we will be offering Religious Education Classes this year with some modifications and restrictions.
Classes will begin on Wednesday, October 7th from
5:00 - 6:00pm outside in the courtyard between the Hall and the Church. Classes will be meeting bi-monthly and children will need to bring their own chairs for class. At this time we are not permitted to instruct children inside. You can pick up a registration form in the Ministry Center Monday, Tuesday, Thursday or Friday from 9:00 - 5:00pm. Registration forms will also be available after weekend Masses for you to complete and return to the Ministry Center with your payment. We will be registering for 2nd through 6th grade.
Watch for Flocknote blasts in the coming days detailing new protocols for the resumption of our in-person services and worship.
There will still be a videoed Sunday Mass sent out on Sunday morning via Flocknote for those that are unable to attend in person.
Mass Times
Sunday: 8:00 am, 10:00 am (Spanish)

Saturday Vigil: 6:00 pm

Monday - Friday: 8:00 am (Daily)
Confessions
Saturday: 4:00 - 5:00 PM (or by appointment)
Office Hours
Monday - Friday: 8:30 am - 5:00 pm (Closed for Lunch 12:30 pm - 1:30 pm)

Sunday: 8:30 am - 12:00 pm

Closed Wednesdays and Saturdays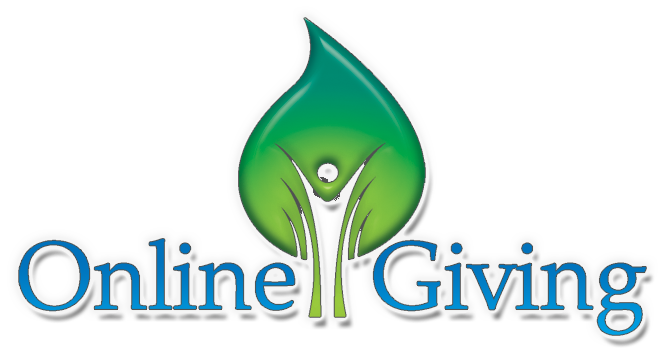 Sign up today!
It benefits you and the parish.
Click the Online Giving logo for more information.
Parish Staff & Coordinators
Today's Reading
09/21/20 5:00 pm
Tuesday of week 25 in Ordinary TimeFirst readingProverbs 21:1-6,10-13On wickedness and virtue
Like flowing water is the heart of the king in the hand of the Lord, who turns it where he pleases.A man's conduct may strike him as upright, the Lord, however, weighs the heart.To act virtuously and with justice is more pleasing to the Lord than sacrifice.Haughty eye, proud heart, lamp of the wicked, nothing but sin.The hardworking man is thoughtful, and all is gain; too much haste, and all that comes of it is want.To make a fortune with the help of a lying tongue, such the idle fantasy of those who look for death.The wicked man's soul is intent on evil, he looks on his neighbour with dislike.When a mocker is punished, the ignorant man grows wiser, when a wise man is instructed he acquires more knowledge.The Just One watches the house of the wicked: he hurls the wicked to destruction.He who shuts his ear to the poor man's cry shall himself plead and not be heard.
Read More