God is good all the time, all the time God is good.

Dear Holy Trinity Family,

Today we celebrate the solemnity of Christ the King. And our gospel reading is reminding us who is this Jesus who became one of us but sin. He grew up with a regular family with Joseph and Mary. And had been raised to be a very good son. He works with people and his poster dad. His earthly parents raised him in accordance to God's ways. Then we knew that when He started his public ministry bodily announced his main mission, that the kingdom of God is at hand. Jesus made a lot of miracles that captured the attention of huge numbers of people. He was recognized as their king, remember his triumphant entry to Jerusalem? But it's just a very short time, because when his authority was questioned, they turned their back on Jesus. They were the ones who shouted "crucify him". What a short memory they have had for all the wonderful things Jesus did for them. That during these trials and challenges of Jesus they easily forgotten the teachings and the kindness of Jesus.
As I'm reflecting this pandemic, that is happening around the world, I thought about Jesus the king, the Good Shepherd who is ready to protect and defend us to anybody that would harm us, his flock. A great leader who promised a greener pasture. The same way our King Jesus is reminding us that He's our high priest who laid down his life and offered himself as the bread of life. My dear friends let us be reminded that the kingship of Jesus is completely different form the kingship of the world. He never wore golden crowns but instead crown of thorns. Never had a scepter, symbol of power but instead nails that passes thru his hands and feet. He never sat in a beautiful throne, but instead the wooden cross. Jesus never wore a cape, but instead, he was stripped of his clothes. The message he wants to bring with us was He came and became our redeeming King. Jesus has presented to us as a servant King. Let us not lose sight of Jesus during this pandemic time. But let us give our hearts and life as His new thrones. Let us proclaim with faith that no matter what, I will declare that He is the King of kings and the Lord of lords. Jesus, I trust in you .

In Christ and Mary,

Fr. Rey Manahan
P.S. I wish you all a very happy and blessed Thanksgiving day.
English Religious Education Grades 2-6
In compliance with the Diocese of San Diego, the County of San Diego and the CDC, we will be offering Religious Education Classes this year with some modifications and restrictions.
Classes will begin on Wednesday, October 7th from
5:00 - 6:00pm outside in the courtyard between the Hall and the Church. Classes will be meeting bi-monthly and children will need to bring their own chairs for class. At this time we are not permitted to instruct children inside. You can pick up a registration form in the Ministry Center Monday, Tuesday, Thursday or Friday from 9:00 - 5:00pm. Registration forms will also be available after weekend Masses for you to complete and return to the Ministry Center with your payment. We will be registering for 2nd through 6th grade.
Watch for Flocknote blasts in the coming days detailing new protocols for the resumption of our in-person services and worship.
There will still be a videoed Sunday Mass sent out on Sunday morning via Flocknote for those that are unable to attend in person.
Mass Times
Sunday: 10:00 am, 12:00 am (Spanish)

Saturday Vigil: 3:00 pm

Monday - Friday: 8:00 am (Daily)
Confessions
Saturday: 1:30 - 2:30 PM (or by appointment)
Office Hours
Monday - Friday: 8:30 am - 5:00 pm (Closed for Lunch 12:30 pm - 1:30 pm)

Sunday: 8:30 am - 12:00 pm

Closed Wednesdays and Saturdays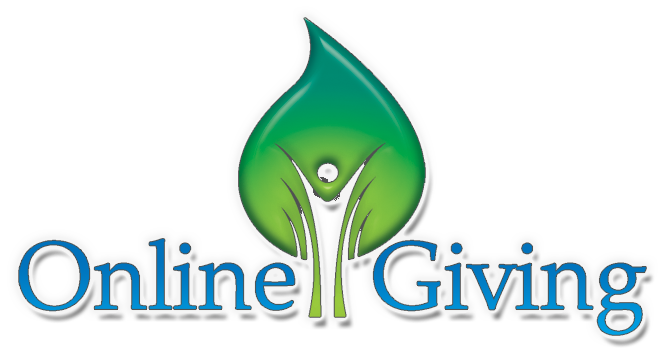 Sign up today!
It benefits you and the parish.
Click the Online Giving logo for more information.
Parish Staff & Coordinators
Today's Reading
11/26/20 4:00 pm
Friday of week 34 in Ordinary TimeFirst readingApocalypse 20:1-4,11-21:2The book of life was opened, and the dead were judged
I, John, saw an angel come down from heaven with the key of the Abyss in his hand and an enormous chain. He overpowered the dragon, that primeval serpent which is the devil and Satan, and chained him up for a thousand years. He threw him into the Abyss, and shut the entrance and sealed it over him, to make sure he would not deceive the nations again until the thousand years had passed. At the end of that time he must be released, but only for a short while.Then I saw some thrones, and I saw those who are given the power to be judges take their seats on them. I saw the souls of all who had been beheaded for having witnessed for Jesus and for having preached God's word, and those who refused to worship the beast or his statue and would not have the brand-mark on their foreheads or hands; they came to life, and reigned with Christ for a thousand years. Then I saw a great white throne and the One who was sitting on it. In his presence, earth and sky vanished, leaving no trace. I saw the dead, both great and small, standing in front of his throne, while the book of life was opened, and other books opened which were the record of what they had done in their lives, by which the dead were judged.The sea gave up all the dead who were in it; Death and Hades were emptied of the dead that were in them; and every one was judged according to the way in which he had lived. Then Death and Hades were thrown into the burning lake. This burning lake is the second death; and anybody whose name could not be found written in the book of life was thrown into the burning lake.Then I saw a new heaven and a new earth; the first heaven and the first earth had disappeared now, and there was no longer any sea. I saw the holy city, and the new Jerusalem, coming down from God out of heaven, as beautiful as a bride all dressed for her husband.
Read More