God is good all the time, and all the time God is good.

Dear Holy Trinity Family,

"Then repay to Caesar what belongs to Caesar and to God what belongs to God." Again, with his manifold wisdom he avoided the entrapment of the Pharisees with the help of the Herodians. They have differences with one another, and yet they joined forces to put Jesus in a bad situation. But they failed because Jesus' response was true and based on justice. We should remember that God is God of justice and order. Yes Jesus showed that He was a good citizen by observing the law of the land. And also he showed to them that there is more than that law which is no other than the law of the Lord founded in love. Jesus showed his respect to the authority. But he elevated it, to that which is higher than world authority, which is God.
We belong to God, and all that we have in this life is from God. Our life is from God and so it is right and just that it should be used to give witness and give glory to God. Remember who we are, that we are created in his image and likeness. Therefore, we should carry at all times the very mission of Christ, that is to bring Him to all people's hearts. Today we are celebrating world mission Sunday. Don't think that this is only reserved to all missionaries who belong to different religious congregations. The truth is, we are all missionaries as Jesus has sent us all to be the light and salt of the world. In our confirmation, this mission has been mandated to all of us as soldiers of Christ. Meaning to say, that we, as the body of Christ have been called to different responsibilities and different tasks. And we may always think that this beautiful life you have given is being used for your mission, and with your mission. Jesus I trust in you .

In Christ and Mary,

Fr. Rey Manahan
English Religious Education Grades 2-6
In compliance with the Diocese of San Diego, the County of San Diego and the CDC, we will be offering Religious Education Classes this year with some modifications and restrictions.
Classes will begin on Wednesday, October 7th from
5:00 - 6:00pm outside in the courtyard between the Hall and the Church. Classes will be meeting bi-monthly and children will need to bring their own chairs for class. At this time we are not permitted to instruct children inside. You can pick up a registration form in the Ministry Center Monday, Tuesday, Thursday or Friday from 9:00 - 5:00pm. Registration forms will also be available after weekend Masses for you to complete and return to the Ministry Center with your payment. We will be registering for 2nd through 6th grade.
Watch for Flocknote blasts in the coming days detailing new protocols for the resumption of our in-person services and worship.
There will still be a videoed Sunday Mass sent out on Sunday morning via Flocknote for those that are unable to attend in person.
Mass Times
Sunday: 8:00 am, 10:00 am (Spanish)

Saturday Vigil: 6:00 pm

Monday - Friday: 8:00 am (Daily)
Confessions
Saturday: 4:00 - 5:00 PM (or by appointment)
Office Hours
Monday - Friday: 8:30 am - 5:00 pm (Closed for Lunch 12:30 pm - 1:30 pm)

Sunday: 8:30 am - 12:00 pm

Closed Wednesdays and Saturdays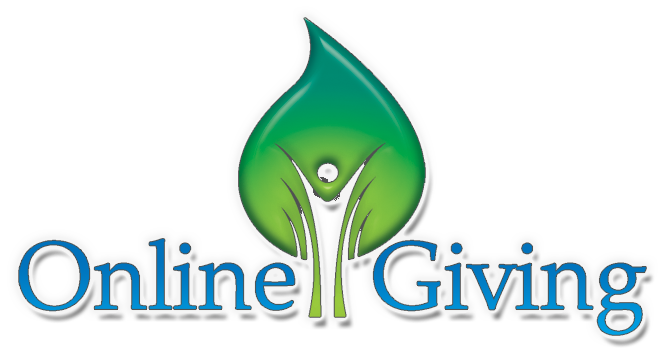 Sign up today!
It benefits you and the parish.
Click the Online Giving logo for more information.
Parish Staff & Coordinators
Today's Reading
10/25/20 5:00 pm
Monday of week 30 in Ordinary TimeFirst readingEphesians 4:32-5:8Follow Christ by loving as he loved you
Be friends with one another, and kind, forgiving each other as readily as God forgave you in Christ.Try, then, to imitate God as children of his that he loves and follow Christ loving as he loved you, giving himself up in our place as a fragrant offering and a sacrifice to God. Among you there must be not even a mention of fornication or impurity in any of its forms, or promiscuity: this would hardly become the saints! There must be no coarseness, or salacious talk and jokes – all this is wrong for you; raise your voices in thanksgiving instead. For you can be quite certain that nobody who actually indulges in fornication or impurity or promiscuity – which is worshipping a false god – can inherit anything of the kingdom of God. Do not let anyone deceive you with empty arguments: it is for this loose living that God's anger comes down on those who rebel against him. Make sure that you are not included with them. You were darkness once, but now you are light in the Lord; be like children of light.
Read More