God is good all the time, and all the time God is good.

Dear Holy Trinity Family,

The Kingdom of God is like a treasure. Normally, when we really try to explore or try to find treasure we need to spend a lot of time, talents and patience in order for us to find one . A treasure that will make us happy and proud of having it. And we are willing to do everything so that we can have it. Yes, in this world we've been offered and have given a chance to possess these treasures. It may be gold, money, good investments and a lot more that make us feel secure when we retire. Or treasures that we rely our happiness. But after a while, we still look for more and more and still there is a big vacuum in our life. We just having a temporary happiness. This is what the treasure of the world can offer to man. But on the other hand, God offered us only one treasure that can give us the completeness of life and the joy that will last forever and this is no other than receiving Jesus in our lives. Jesus who can give us peace, joy and assurance of life eternal. A treasure that never fades. And we can only find this treasure when we acknowledge him and receive him wholeheartedly. Beloved, this treasure is so easy to find, because He finds us first. He is just standing in your doorstep and just waiting for you and me to open that door our hearts. Likewise, God has given us important treasures that we have to cherish and nourish that is our church, family, and friends. Let us pray that God will guide our hearts in finding the real treasure that we need to keep and to value in our life. God first . Jesus I trust in you.

In Christ and Mary ,

Fr. Rey Manahan
English Religious Education Grades 1-6
Classes have been cancelled through the end of this year. We will be notifying parents in June to pick up their books.
Check the website for classes beginning in the fall.
Our prayers have been answered! The Bishop has announced that our diocese will be reopening for public celebration on June 14th, the Feast of Corpus Christi.
Watch for Flocknote blasts in the coming days detailing new protocols for the resumption of our in-person services and worship.
There will still be a videoed Sunday Mass sent out on Sunday morning via Flocknote for those that are unable to attend in person.
Mass Times
Sunday: 8:00 am, 10:00 am (Spanish)

Saturday Vigil: 6:00 pm

Monday - Friday: 8:00 am (Daily)
Confessions
Saturday: 3:30 - 4:30 PM (or by appointment)
Office Hours
Monday - Friday: 8:30 am - 5:00 pm (Closed for Lunch 12:30 pm - 1:30 pm)

Sunday: 8:30 am - 12:00 pm

Closed Wednesdays and Saturdays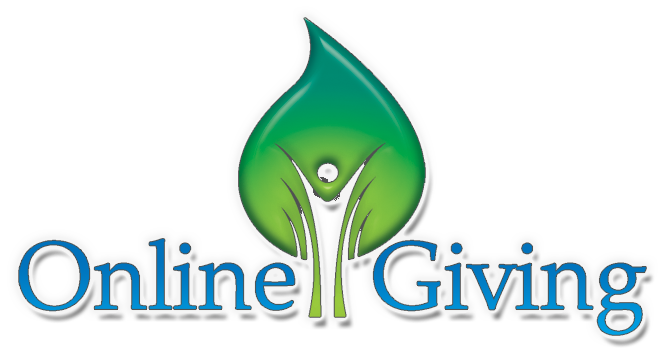 Sign up today!
It benefits you and the parish.
Click the Online Giving logo for more information.
Parish Staff & Coordinators
Today's Reading
08/07/20 5:00 pm
Saint Dominic, PriestFirst reading1 Corinthians 2:1-10The wisdom that God predestined to be for our glory
Brothers, when I came to you, it was not with any show of oratory or philosophy, but simply to tell you what God had guaranteed. During my stay with you, the only knowledge I claimed to have was about Jesus, and only about him as the crucified Christ. Far from relying on any power of my own, I came among you in great 'fear and trembling' and in my speeches and the sermons that I gave, there were none of the arguments that belong to philosophy; only a demonstration of the power of the Spirit. And I did this so that your faith should not depend on human philosophy but on the power of God.But still we have a wisdom to offer those who have reached maturity: not a philosophy of our age, it is true, still less of the masters of our age, which are coming to their end. The hidden wisdom of God which we teach in our mysteries is the wisdom that God predestined to be for our glory before the ages began. It is a wisdom that none of the masters of this age have ever known, or they would not have crucified the Lord of Glory; we teach what scripture calls: the things that no eye has seen and no ear has heard, things beyond the mind of man, all that God has prepared for those who love him.These are the very things that God has revealed to us through the Spirit.
Read More